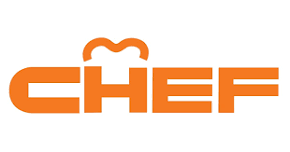 Chef Oven and Cook Top Repairs and Spare Parts
Mayner & Cochran are the Authorised Service Agent for Chef Cook Tops and Ovens.
All Chef repairs carried out by Mayner & Cochran Carry a 12 Month Warranty
Mayner & Cochran have been carrying out Chef Oven and Cooktop Repairs in the ACT for over 50 years, with Factory Trained Technicians and direct access to Chef Spare Parts as an Authorised Chef Spare Parts Distributor, we can get your Chef Repair done with a minimum of fuss.
Mayner & Cochran professionally carry out Chef Cook Top Repairs and Chef Oven Repairs
If you require a Chef Appliance Repair in The Canberra Region Mayner & Cochran can help. We carry out both Chef Warranty Repairs and Chef Out Of Warranty Repairs.
As an Authorised Chef Repair Agent Mayner & Cochran can book your Chef Warranty Repairs directly, with out the need to contact the Chef Customer Care team. If you prefer to Contact the Chef Customer Service Centre please call 1300 363 640 and they will forward your details to us and our team will contact you to book a repair.
Click on the button below to book a repair directly with us, or call out team on 02 6280 6833